K.E.L.T
.
Part of the project 53 seconds 5 years later.



















Experiment 3.0 "We heard the planes so loud"

K.E.L.T is a collection of our initials. Together we have been a performance duo under the wings of Erna Anema. She launched the project, 35 seconds 5 years later. A project where students from the KU Art university of Kathmandu and students from the Gerrit rietveld academy in Amsterdam work together for a month. The starting point for the duos was the earthquake of 5 years ago and the story's about this event of the Nepali Students

We started our conversations through e-mail exchange. Kripa was in Kathmandu, Eva in Amsterdam.
We wrote to eachother about our common interest in how people related to the open spaces that where used as a home base during the earthquake. The focus point was on what kind of psychological effect this has. A social study in which we tried to understand and feel.

We started our performance research from the open field (Ratna Park, Kathmandu)



27°42'09.2"N 85°18'53.8"E





Kripa used this open space as a home to escape the insecurity of her own home during the earthquake of 5 years ago.





"Following every aftershick, most of us would rush ou to an open space to find a safer ground, I went to Ratna Park, it was the closest" - Kripa





This open field is a large rectangle, which I translated, into a symbolic yellow rectangle.



"What was inside became outside"- Kripa


When we were together in Kathmandu the symbolic yellow rectangle become a yellow tarp. A material that is often used in Kathmanu as protection.
We went out and performed various performances on this yellow tarp to feel and research the psychological side of how an open space influences his people.
How is what happened five years ago still visible?





A performance research into getting space and take space in a open space.





























Digital flyer of the exhibiton in Patan Museum - Kathmandu
















PHOTO'S FROM THE EXHIBITON OF K.E.L.T. IN PATAN MUSEUM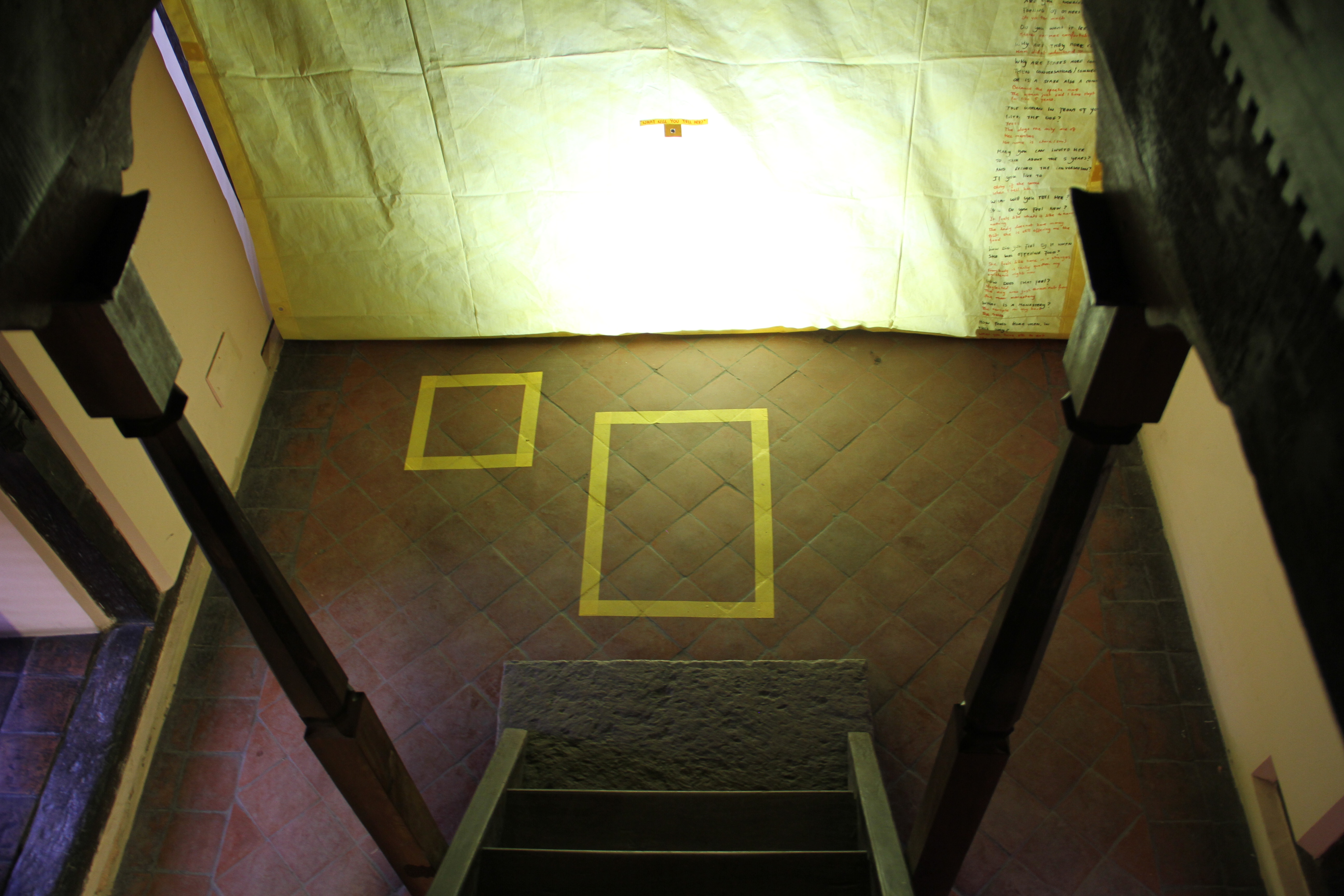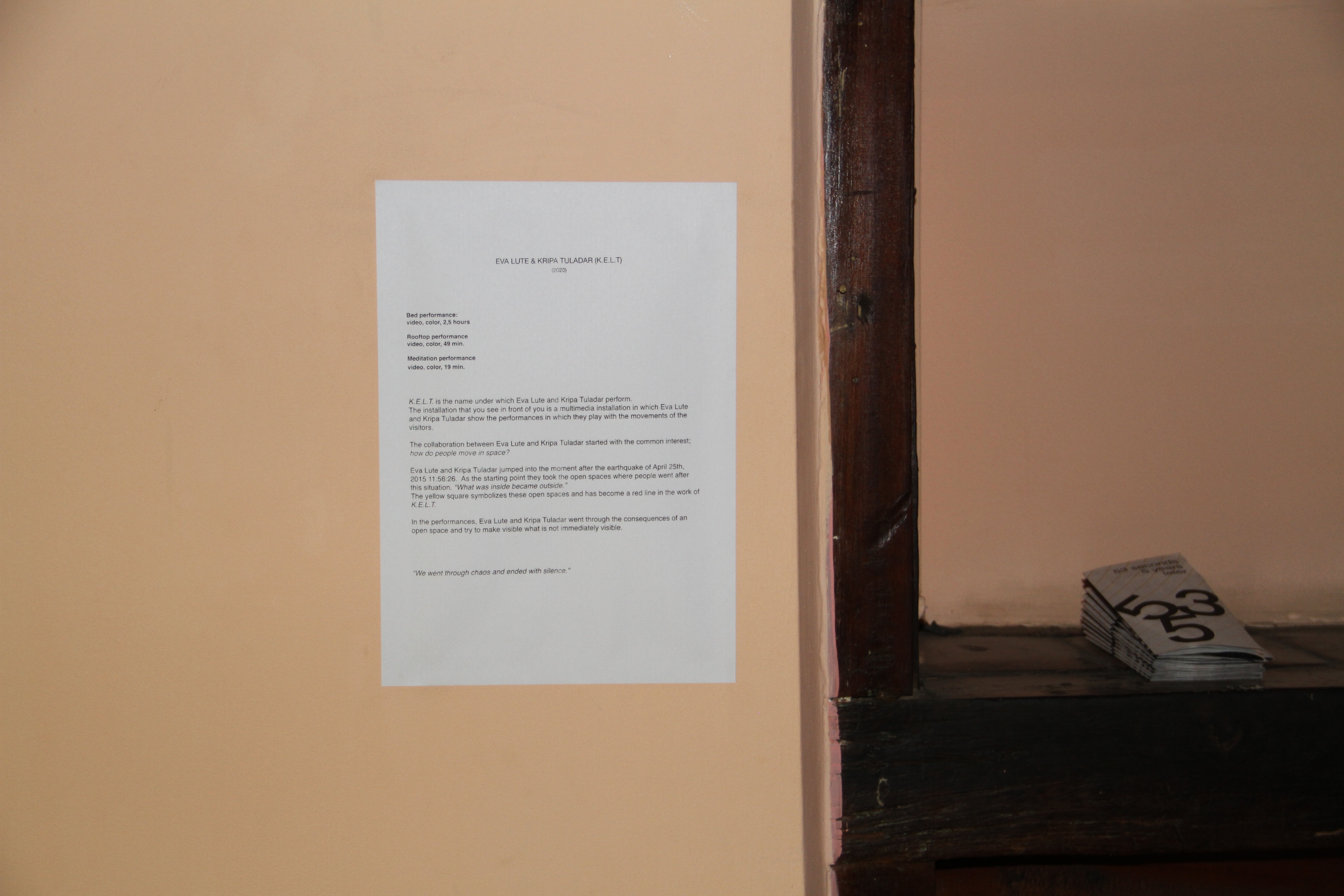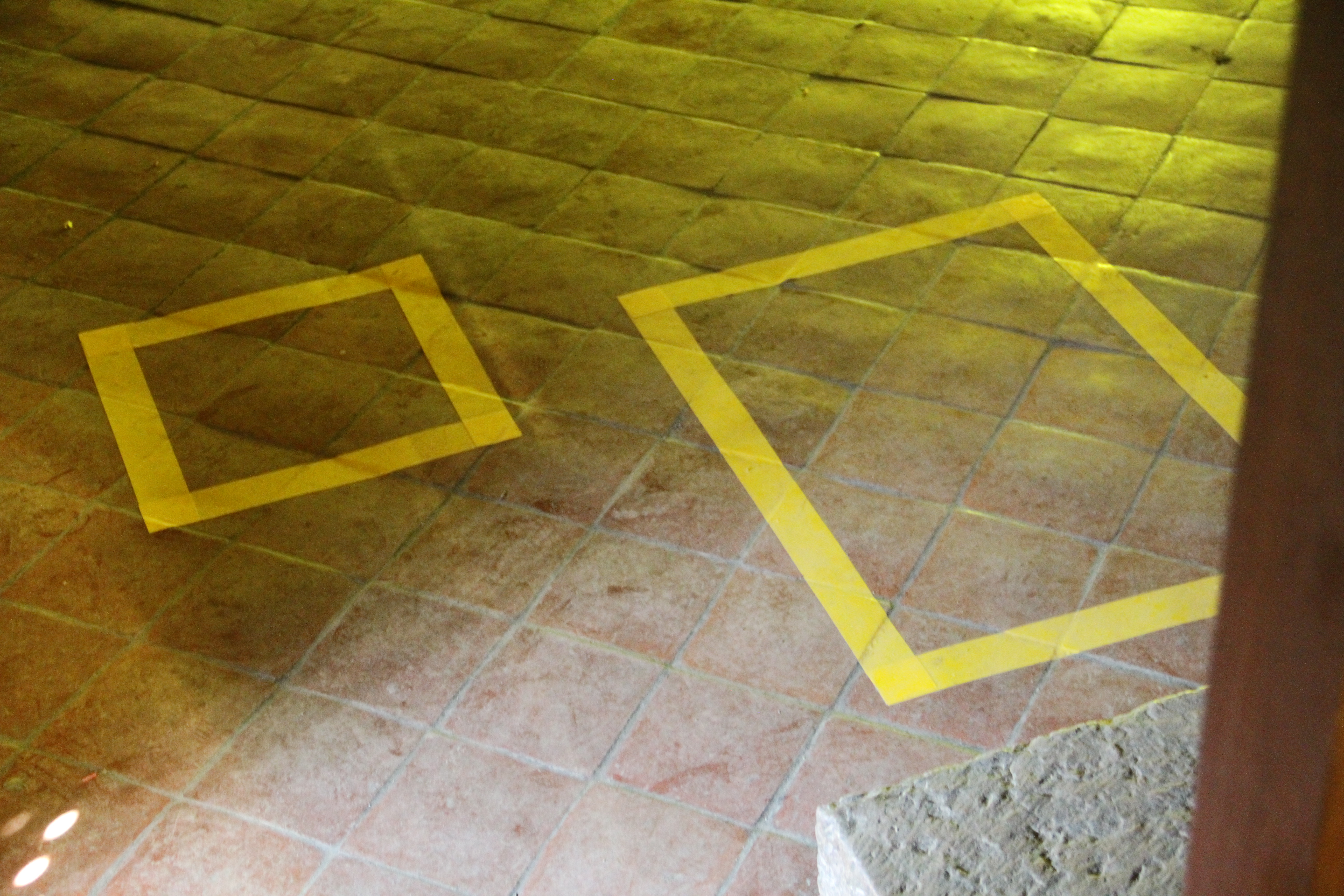 PHOTO FROM THE EXHIBITION OF K.E.L.T. AT THE GERRIT RIETVELD ACADEMIE


Listen to the soundscape that is part of the exhibiton here: